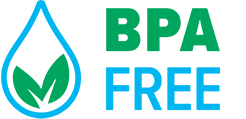 Woodstock Farms Custom Snacks broad range of packaging options makes it possible for you to tailor the size, weight, packaging style, and presentation of your product to perfectly fit your brand and your price point.   Most products are nitrogen flushed for maximum shelf life, and all packaging is completely BPA-free.
Bag Program
Both gusset & pillow bags are available in clear plastic with front and back label, 100% pre-printed film, or in-line printing.  Choose from a wide variety of sizes from single-serving to multi-pound bulk for all of our bags.  Browse our wide selection of natural and organic items, or talk to us about finding the ideal bag for your brand.
Gusset Bag

Hangs from pegs or stands on shelves and includes a re-sealable zipper. Wide range of sizes available, including multi-pound bulk perfect for foodservice.

Pillow Bag

Hangs from pegs or sits in displays; great for single-serving proportions. Pillow bags can be customized to any width or length.
Bag in Bag Program

Featuring a large resealable outer gusset that contains multiple single-serve pillow bags to take on the go. Great for school, work, sporting events, or road trips.

Jar Program

Our value added, family packed Jars are made of a clear PET material. Traditional or flip top lids available.
Round Tub

6 3/4" round tubs available in a range of depths, great for family sizes. Tubs stack neatly on shelves.

Square Tub

4 1/2" round tubs available in a range of depths, versitle as single-serving or family size. Tubs stack neatly on shelves.
Tub Program
Our clear tubs are available in a wide variety of sizes to fit your needs, and are a great way to let show of the product inside.  All tubs are clear with top and bottom labels (side labeling options available) and include an inner tamper-evident film seal that increases shelf life.  Talk to us about tub packaging options or to get a quote.